2. Utopia, it's down here somewhere.
2020


17 Unique Vinyl Sticker Designs - Displayed On 4 Mining Helmet On Stands

Mining stickers have been collected and exchanged between miners across the world for several decades. They range from safety slogans, to union logos or stickers from equipment manufactures.

The installation, Utopia, it's down here somewhere, comprises of 4 mining helmets that feature stickers designed by the artist. The helmets could believably belong to miners of global experience from the present or even the near future, collecting the stickers from different locations or trading them with other miners. The designs and slogans alone may appear ambiguous but collectively they question our relationship to material that has come from the subterranean and alludes to the future of that relationship. Yet no single stance is adopted, instead the work is somewhat contradictory and undecided on the matter - much like humanity.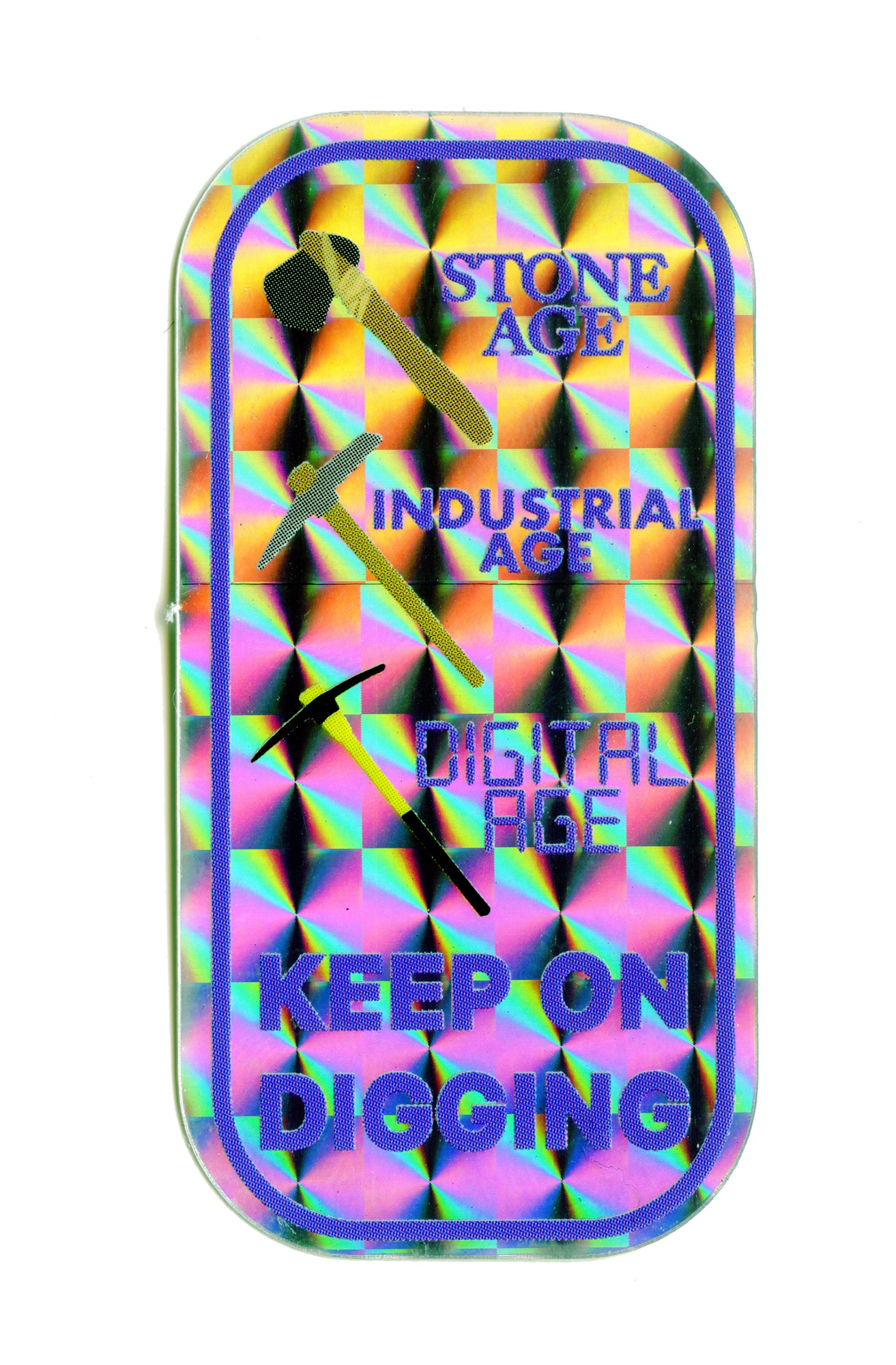 This project was commissioned by EU funded project IMP@CT and was exhibited at the final conference in Cornwall.

An additional thanks to JSP and Denchi Power.